Last week, Walkbase, a marketing optimization platform for brick & mortar retailers, announced a €3 million Series A round investment led by SBT Venture Capital, the venture arm of the Russian national savings bank Sberbank. Olli-Pekka Kallasvuo, former CEO of Nokia, also participated in the round.
Walkbase will invest the funds in "strengthening its sales, marketing and customer-insight teams, as well as accelerating its growth strategy" in Europe, the Middle East, Africa and Russia.
Walkbase has developed a platform to measure, understand and optimize the omni-channel customer experience, where smartphone-enabled shoppers jump between online and offline channels.
Special sensors installed at the retailer's premises – the key hardware component of Walkbase's project – are said to capture signals transmitted from any WiFi-enabled gadget that shoppers have with them while they walk around inside or near the store. The retailer can then tap into the startup's proprietary cloud-based analytics platform to analyze the data and perceive general foot traffic patterns showing how shoppers move within a physical store, where they stop and for how long, whether they come back to certain areas, etc.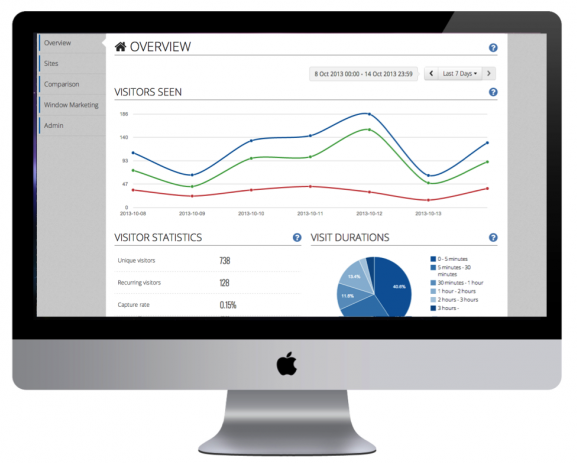 "In online stores, everything can be optimized in real time for the best possible shopping experience. Thanks to new technology, this ability is now spreading to offline retail. It's taking place really fast and Walkbase is leading that disruption," explained Tuomas Wuoti, CEO & Co-Founder of Walkbase.
"After a thorough analysis of the field at Sberbank, we have selected Walkbase as the most promising platform for marketing optimization in offline retail," said Mircea Mihaescu, Partner at SBT Venture Capital.
"In addition to the investment, we plan to adopt this technology at Sberbank across our 18,000 retail branches," he continued.
Leonid Gluzman and Leonid Volkov, two Russian business angels, and Jan Blomquist, a board member of Scandinavian health food retail chain Life, already invested an undisclosed amount in the startup this past spring.